N O W O P E N !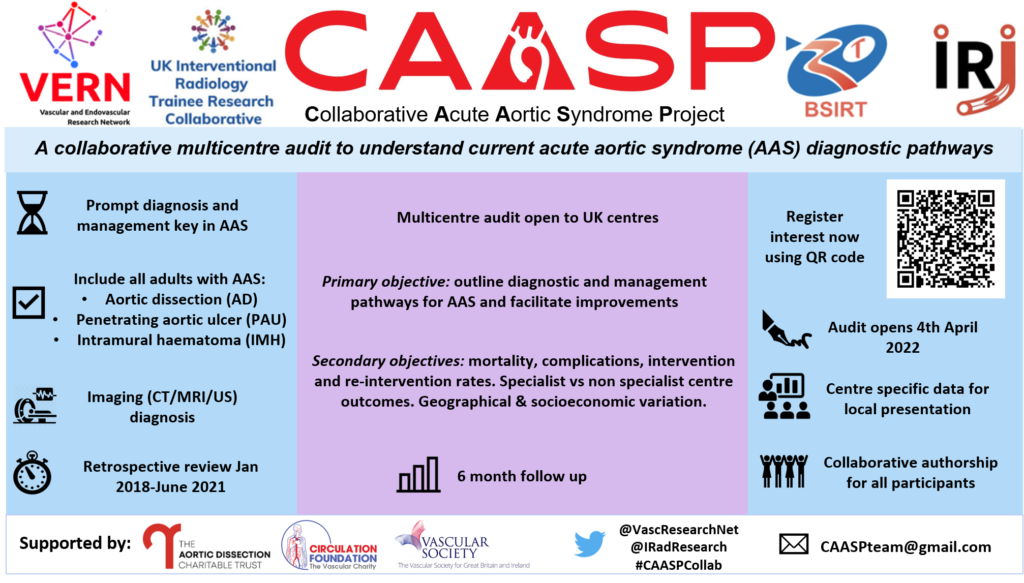 In partnership with:
VERN and BSIRT are delighted to announce the opening of CAASP supported by The Aortic Dissection Charitable Trust.
This UK based project aims to understand the diagnosis and referral pathways for patients with Acute Aortic Syndrome (AAS), including delays in referrals and management, to help improve the outcomes of patients with AAS.
CAASP protocol:
To register: to take part please fill out the registration form
Data collection form: Once registered and local approval is obtained please enter data on the data collection form below, and refer to the protocol for instructions for use.
Deprivation Reference Sheet:
For more information or queries please email: CAASPteam@gmail.com