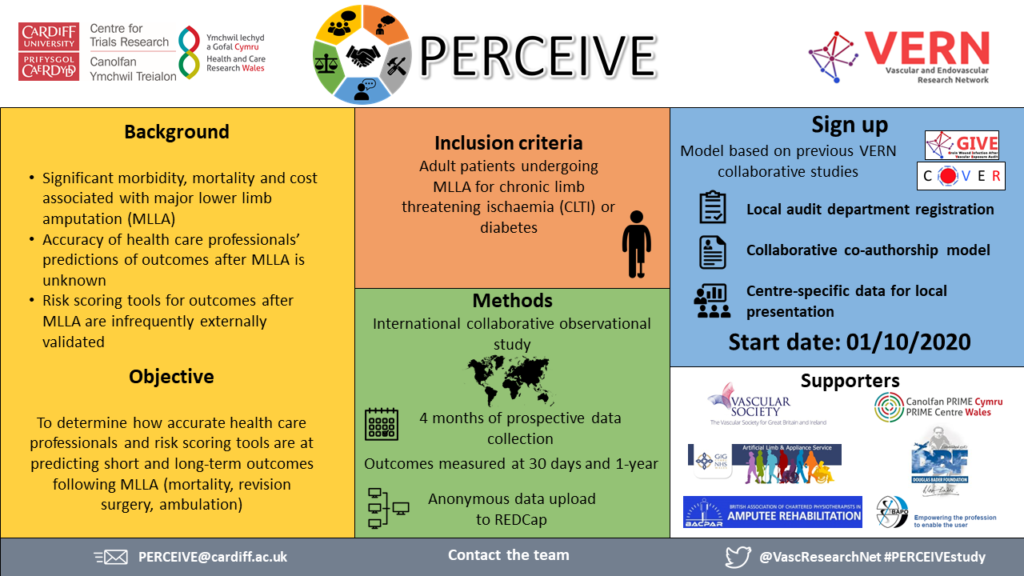 Major lower limb amputation is a life-changing event for patients and communicating risk/benefit is a vital part of shared decision making.
This project is looking at major lower limb amputation risk perception, and involves comparing outcome predictions of surgeons, anaesthetists and specialist physiotherapists with actual observed patient outcomes.
We will also evaluate the ability of existing risk scoring tools to accurately predict outcomes.
Site setup and authorship will be similar to other studies successfully delivered by VERN (GIVE and COVER)
This study has finished recruitment and follow-up, we will get in touch with collaborators soon with an update on results!
For more information – contact the team: PERCEIVE@cardiff.ac.uk
Resources for collaborators: